Personal Injury and Wrongful Death
If you were injured or lost a loved one in an accident due to another person's negligent actions, contact FrancoLaw to discuss your legal options. Our firm aims to hold those responsible for your injuries accountable for their actions. We will provide the support, guidance and legal advice you need to get through this traumatic experience.
At FrancoLaw, we understand the devastation of sustaining an injury in an incident the at-fault party could have prevented. If the person acted more carefully, you probably would not have been injured. The bills that come with hospitalization, imaging tests, prescription drugs, and other expenses can cause economic hardships. You should not have to pay for these costs out of pocket if your actions didn't contribute to the accident. We know the toll a traumatic incident can take on a person's life. It disrupts your routine and affects your family. You might have to take time off from work to heal and could miss out on the income you need to pay your bills. It's a significant source of stress and becomes an overwhelming burden for anyone to bear.
Our firm is here to help you get back on your feet and move forward with your life after suffering an injury. You have the right to hold the negligent individual or entity responsible for what they have done. We will fight by your side for justice and be your advocate in your time of need.
For a free consultation to discuss the circumstances of your injury and determine the available legal options, call FrancoLaw today at (888) 213-0761.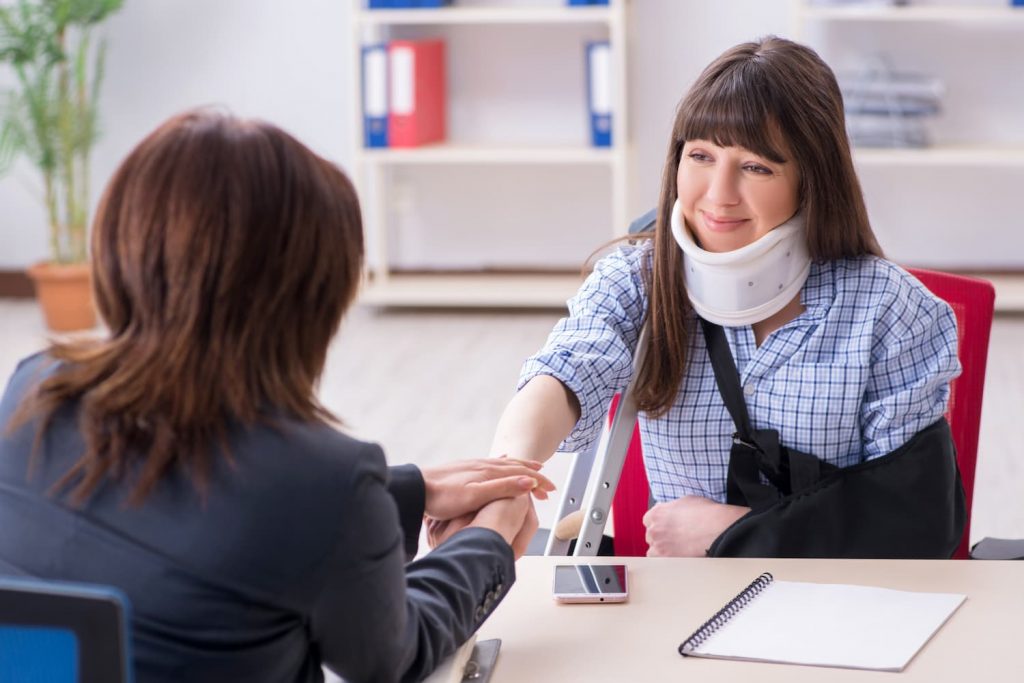 Types of Personal Injury Cases We Can Handle
Our firm handles a range of personal injury cases for our clients. When you hire us, we will work tirelessly to hold the negligent party accountable for their actions and recover the compensation you deserve.
FrancoLaw provides results-oriented representation in personal injury cases involving:
PREMISES LIABILITY:
The dangerous conditions on someone's property can lead to a serious accident. It is the owner's responsibility to maintain their property and repair or remove hazards promptly. They become liable for a guest's injury if they do not take reasonable care to prevent harm.
PRODUCT LIABILITY:
Dangerous products can end up on the market when an error occurs during any stage in the design and manufacturing process. Defective parts, poor designs, and inadequate warning labels increase the risk of injury to the consumer.
CATASTROPHIC INJURIES:
A catastrophic injury is debilitating. Loss of a limb, paralysis, and brain injuries often result in physical or mental disabilities. They can occur in various scenarios, such as car crashes and occupational accidents.
WRONGFUL DEATH:
Someone's negligence could lead to fatalities under a range of circumstances. Surviving family members may be entitled to compensation for the losses they suffer due to their loved one's death.
MOTOR VEHICLE ACCIDENTS:
Collisions involving motor vehicles can be destructive and cause severe injuries, property damage, and death. Human error is a common factor in vehicular accidents. A driver who chooses to speed, run a red light, or otherwise drive recklessly places other people in harm's way.
SPORTS INJURIES:
Athletes sustain concussions and other physical harm while playing soccer, football, and other contact sports. Playing a sport you love shouldn't result in devastating lifelong injuries. In some instances, sports-related injuries and deaths are often caused by the negligent and careless actions of sport leagues, schools, coaches, and even other athletes. Options may be available to compensate injured athletes so they can focus on healing and moving forward with their lives.
If you or a loved one were involved in an accident and suffered a serious injury, call FrancoLaw today to discuss your legal options. We can discuss the circumstances of your injury and determine the available legal options.
Common Injuries Associated with Personal Injury Cases
No matter what caused the accident, you likely sustained an injury. Injuries from dangerous products, car accidents, and other circumstances can range from minor to life-threatening. Some victims heal and return to their everyday routine. However, others end up with permanent physical damage and require ongoing treatment to manage pain or mobility issues.
The most common injuries in personal injury accidents include:
Concussion, traumatic brain injury, and other head injuries
Broken bones
Internal bleeding and organ failure
Damage to nerves, muscles, tendons, and tissue
Electrical shock
Permanent scarring or disfigurement
Chronic pain
Cuts, bruises, and burns
Back injuries and spinal cord damage
Loss of limb
Exposure to toxic chemicals
Vision or hearing loss
Compensation You Can Pursue in a Personal Injury Lawsuit
The damages you can recover in a personal injury lawsuit can include the following:
Medical expenses
Physical impairment or disfigurement
Mental anguish
Pain and suffering
Lost wages
Lost earning capacity
Loss of household services
Loss of consortium
Property damages
Depending on the at-fault party's actions, you might also be eligible to pursue exemplary damages. This award punishes the at-fault party for their misconduct instead of compensating the victim for their losses. You must provide clear and convincing evidence of the defendant's malice, gross negligence, or fraud for a jury to award this type of damages.
If your loved one died due to someone else's negligence, you could pursue a wrongful death case. Wrongful death is the death of one person caused by another's carelessness, wrongful act, unskillfulness, default, or neglect. You can seek compensation to cover the losses you suffered from the death of a spouse or child, such as:
The deceased person's pre-death pain and suffering (often called a "survival" claim)
Medical expenses
Lost earning capacity
Loss of consortium
What You Should Do After an Accident
There are specific steps you should take if you are involved in an accident and suffer an injury. Go to the hospital or seek medical care immediately after leaving the accident scene. You should never go home and wait to see how you feel before seeking medical care. Insurance companies often look at significant gaps in treatment as evidence that the injury doesn't exist or isn't that serious. A doctor should evaluate the injury and determine the appropriate treatment plan. Follow your physician's orders and continue attending your appointments until you are fully healed.
Maintain any documents associated with the case. These documents may include invoices, insurance company letters, prescriptions, surgical reports, X-ray results, physical therapy notes, and emergency room bills. Medical records are essential in personal injury cases. It proves that you suffered an injury and shows the timeline of necessary treatment.
Hire a personal injury lawyer right away. Many people attempt to handle their cases alone and end up without the compensation they deserve. That's because insurance companies will take advantage of unrepresented claimants. Their goal is to save money by avoiding large settlement payouts. If they can find a valid reason to deny your claim, they will.
At FrancoLaw, we can take on the responsibility for your case so you can focus on healing from your injury. We will investigate the accident, file a claim, obtain evidence, and negotiate an adequate settlement. If we can't settle your case, then will proceed with filing a lawsuit. You can depend on us to handle every step of the process on your behalf.
Personal Injury Frequently Asked Questions
At FrancoLaw, we know the complexities of personal injury cases. It can be a challenge to take on the legal aspects yourself. Here are some common questions we receive so you can prepare for what's to come.
Yes. State laws require a plaintiff to file a lawsuit by the deadline defined in the statute of limitations. In Texas, the statute of limitations for personal injury and wrongful death cases is two years. That means you have two years from the accident date or your loved one's death to initiate the lawsuit in court if you want to recover compensation.
Under Texas law, the modified comparative negligence statute reduces a person's compensation by the percentage of fault they share. For example, if you suffered $100,000 in losses, but a jury determines you were 20 percent responsible for your injury, you would receive no more than $80,000 in compensation. If you are more than 50 percent at fault for the accident, you would be prohibited from receiving any financial award.
Our firm accepts personal injury cases on a contingency fee basis which means our clients will not pay any attorney fees unless we obtain a financial recovery for them.
Contact Us Today
FrancoLaw will advocate for your rights and fight by your side for the justice you deserve. We can help you hold the negligent person or company accountable for your injuries. We understand the financial toll an injury can take and the costs you incur should not be your responsibility. We will work hard to secure the maximum compensation you deserve. Do not let an insurance company determine your financial compensation.
If you or a loved one were involved in an accident and suffered a serious injury, call FrancoLaw today to discuss your legal options. You can discuss your case with us during a free consultation and receive the legal advice you need to make an informed decision about what to do next. Let us fight for you. Our firm is experienced in handling personal injury cases and we welcome any questions you may have. Call us now at (888) 213-0761 for a free consultation.