Why Choose FrancoLaw?
LET US HELP YOU GET ON THE ROAD TO RECOVERY
If you or a loved one were seriously injured in an accident or as a result of a defective product, contact FrancoLaw today to discuss your legal options. You might be entitled to financial compensation from the at-fault party for their negligent actions. We can help you hold them accountable for their wrongdoing and help you seek the justice you deserve.
We understand the aftermath of an unexpected accident can be confusing and disorienting. When you're in pain and shock, you don't know how to handle the situation or what to do next. That's where we come in. Our firm can provide the legal advice and guidance you need to navigate the complex legal road you face. You don't have to go through this traumatic experience alone.
At FrancoLaw, we will handle your case from start to finish so you don't feel burdened by any of the responsibilities that come with pursuing compensation for your injuries. Investigating an accident, gathering evidence, filing a lawsuit, and negotiating a settlement with the insurance company or defendant can be overwhelming. You should not have to deal with the complexities of the legal proceedings yourself. We will treat you as a priority and stay by your side until the end.
When you hire us, our legal team will get to know you and the details of the accident you were involved in to create a legal strategy to meet your needs. We will work hard to try to achieve a favorable outcome so you can focus on healing and moving forward with your life. You should not be left with any out-of-pocket expenses if the negligent party was responsible for your injury. We will remain in your corner to advocate for your rights and aggressively pursue the compensation you deserve.
We understand the financial toll an injury can take on you and your family. That is why we accept personal injury cases on a contingency fee basis which means you will not pay any attorney fees or costs unless we obtain a financial recovery for you. Call us at (888) 213-0761 right now for a free, confidential consultation. There is no obligation when you contact us. You can discuss the circumstance of your case and receive the legal advice you need to make an informed decision about what to do next. Let us fight for you to hold the responsible party accountable for your injuries and recover the compensation you deserve.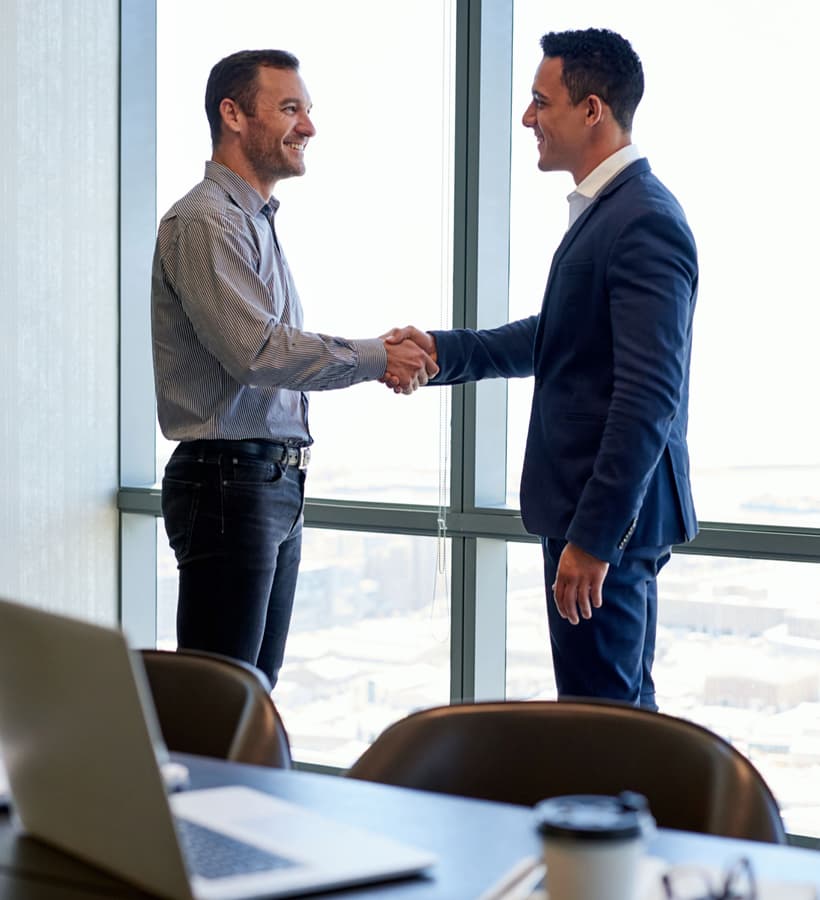 Practice Areas
Anyone can end up in a serious accident. If you cross paths with someone behaving recklessly or negligently, there isn't much you can do to prevent an accident from occurring. Accidents like these often lead to physical harm, pain and suffering, medical bills, and various long-term consequences.
At FrancoLaw, we have experience representing clients like you in a range of personal injury cases. We are familiar with state laws regarding accidents, the resulting injuries and the procedure we must follow to secure compensation for the victims.
We can handle any of these types of cases on your behalf:
Client Testimonials

Mr. Franco is a great attorney. He is extremely caring, professional, thorough, attentive, responsive and knowledgeable. I was very pleased with the outcome of my NFL concussion case. I couldn't be happier with choosing his firm and would 100% recommend his service.
Charles J.

I have spent 12 years in the NFL and have encountered many attorneys throughout my time. David Franco by far has been the best. I was referred to David to represent me for my concussion claim. I was hesitant at first because I was unfamiliar with his practice. I immediately felt relaxed after the first conversation. He was very caring, patient and professional. He was always available and explained my case thoroughly. He was willing to discuss my case in detail with my wife as well and I really appreciated that. I would highly recommend David and his firm to anyone who needs representation. Thank you David for your hard work and if we are in need of representation in the future you will always be our first choice.
Jake & Vinita R.

I retained David's firm for an injury I had sustained during a business trip two years ago. He exceeded every expectation I had. David took the time to talk to me and explain every phase of the process and always addressed all my questions/concerns. He is exceedingly communicative, responsive and compassionate and he handled my case with the utmost integrity and professionalism. He helped make an extraordinarily difficult situation so much easier to navigate through and walked me through every step along the way. He works extremely hard for his clients and is 100% dedicated to reach the best outcome for them.
Jacki D.

I could not have asked for a better attorney then David Franco to represent my brother. His legal expertise and knowledge helped us secure a favorable outcome. He has been very sensitive to his needs and always had time to answer any of my questions. David is very compassionate and genuinely cares about his clients. Thank you so much for all that you have done for my brother!
Cassandra M.

We are so grateful to our friends for referring us to FrancoLaw. This was the first time we were involved in a lawsuit and were not certain what to expect. David guided us from beginning to end and kept us informed every step of the way. Due to his diligent efforts of, my husband received compensation for his medical injury. If you are seeking legal representation, I strongly recommend that you contact his firm.
Diane M.

I want to thank David for helping me through a tough time and aiding a new beginning of my life. THANK GOD for his knowledge, communication and professionalism. Without David's guidance and counsel, I don't know where I would be right now. When God speaks about hope and the belief that things will work out right! David was that someone that gave me hope and belief that things would work out and it did! Thank you again for all your efforts in my in case!
Glen S.

It was a pleasure to work with David Franco. He was very knowledgeable and professional. He responded to any questions I had and kept me informed of all aspects of the case. I value his diligent work ethic and his ability to get the job done. I definitely would recommend David and use his expertise in the future.
Michelle W.
Contact Us Today
FrancoLaw can provide the support, guidance and legal advice you need to make an informed decision about what to do following an accident. We can meet with you during a free, confidential consultation to discuss what happened and determine whether we can help. There is no obligation when you speak to us. If you decide you're not ready to pursue legal action or want to consult another law firm, you won't owe us a fee for the consultation.
We devote our time and attention to every case we take. We will take the time to get to know you so you receive quality representation that focuses on you and your needs. We have the experience and resources to take on large corporations and other intimidating parties in car accident cases, mass torts, and product liability lawsuits. Our firm understands the level of commitment required to successfully handle a case.
If you sustained an injury or lost a loved one due to an accident or as a result of defective product, contact FrancoLaw today. You can depend on us to fight for you. Our firm aims to hold those responsible for your injuries accountable for their actions. Call us at (888) 213-0761 now for your free initial consultation.